New Demo →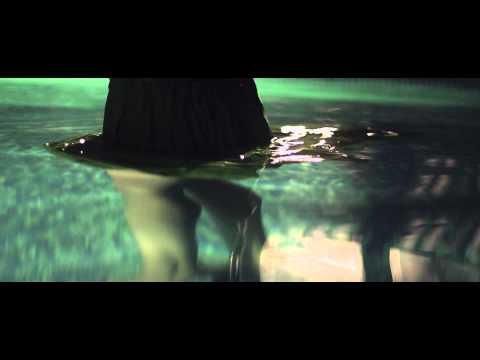 Sorry I have been negligent lately, Its been a...
I found this little gem tonight and would love you...
'Don't wanna leave y'baby'...
We are playing here next Tuesday 28th June →
Vote for us to play Green Man
Hey guys, If you get a second, please vote for us to play the Green Man Festival at the following link http://apps.facebook.com/greenpoll/index/band/id/263/new/true
Watch
This is an acoustic version of 'Braver', hope you like it
Gig @ Roadtrip Bar, Old Street, Hoxton
Good Sunday to all, I will be playing on Tuesday 7th June for a night called FOLKABOUT at Roadtrip Bar, Old Street, Hoxton. Tabby (bass) and Jamie (Guitar/banjo) are unable to be part of this show, however Bella (harp) and I will be joined by her brother Joe Chipperfield. this should be a great show with some new songs in the set. Hope to see you there!
New song demo
Hello there, I have a new demo up for listensies on my soundcloud called 'One foot out' you should listen to it…you might like it….
Watch
Acoutstic version on 'Grow' by The Last Dinosaur
Jenny & Stuff @ The Bloomsbury Bowl this Thursday... →
GIG!
Hello Tumblies, Just to let you know the we are playing this Thursday 3rd Feb @ The Bloomsbury Bowl - Tavistock Square - London (nearest tube is Russell Square i think…) - I will be joined by the lovely & Stuff, pleaes try to make it down there!! Much Love
1 tag
formspring.me
Ask me anything http://formspring.me/thejennyhall
New Demo 'Island'
I have a new demo posted on my soundcloud(.com/jenjenjen). I wrote it when visiting my dads house last week and recorded it somewhat drunkenly whilst writing it. I stumbled upon the idea of being an 'Emotional Castaway' - Of waiting for someone to resucue you from your own island. Sometimes its self imposed and sometimes it feels like you've been marroned there. A feeling of...
sophiemadeleine asked: Dear Jen,
I'm having trouble re-aligning the circular glass disc in the bottom of my microwave. I took it off to clean it, but now it won't go back on the little rubber wheels. Subsequently, my food can no longer rotate properly, thus resulting in unevenly cooked potatoes. What do you suggest?
Sincerely,
Sophie.
New Demo
Hello Tumblies, I have a new Demo on my sound cloud page (http://soundcloud.com/jenjenjen) its standard macbook - garage band - just written - raw but i quite like it and perhaps you will as well. Feel free to let me know. x
Watch
This is a clip of a new song - I hope you like it Night Night
Swearing is good for you
So I'm guessing there's a formula I've missed I try to barricade my mind with endless lists It shouldn't be this hard to just exist  And I swear I used to be braver than this While I tripped over my fears in the dark I didn't see you'd wandered off so far Don't tell me lies bout wishing on some star  And I swear I used to have some sort of spark   I...
Sing-a-sing-ping-ping-sing
Good Evening! I have loaded some more songs onto my Sound Cloud page, you can listen to these on http://soundcloud.com/jenjenjen/tracks or http://flavors.me/jennyhall. Some of them are fairly crappy demo's but I think they still get the point accross. I will be recording some new versions of the demo's and some brand new songs over the next couple of weeks. Collaborations ago go,...
Ode to friends
I am lucky enough to have insanely creative, nicely silly and well dressed friends. This is a photo interview for A Negative Narrative that a couple of them (Jamie and Luke) recently did. I got to be in it to which was awesomes. http://anegativenarrative.com/news/103/57/The-Last-Dinosaur/d,interview-no-lytebox.html Most of the pictures, videos, music and basically everything here that you...
This is a demo of a cover I did last week… ...